With the vaping industry booming, retailers new and old will be looking to capitalise on the growing trends within the industry. It can be seen in the numerous vape shops that open on high streets, the major supermarkets accepting more vaping products to be openly placed on shelves in the UK, and many places around the world.
It's important now more than ever that vape retailers work hard to ensure quality products are available to the UK public. Especially with the recent crackdowns on vape stores that have uncovered thousands of pounds of illicit stock or selling to those who are underage, these issues have the potential to negatively impact the vaping industry as we know it.
Most of these tips you may already know but it can be rewarding to simply go back to the basics and start from there. These vital cornerstones make up the basic principles of creating a successful vape retail environment.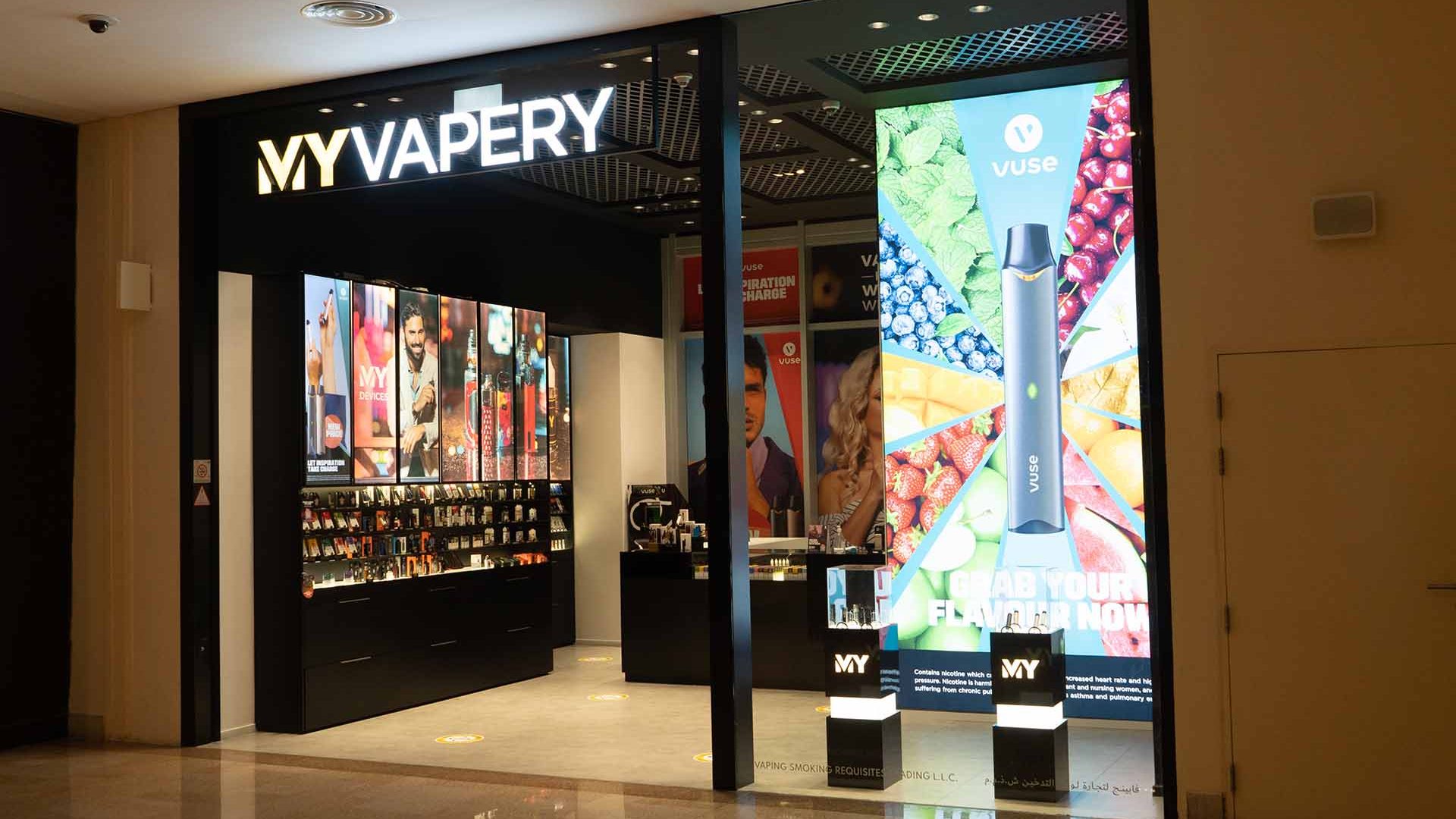 General Tips for Retail
Visibility in your store and out
Obviously one of the first things you want to do is to coax potential customers from the street into your store. Great ways of doing this is through visual, eye-catching displays in windows, a window vinyl showcasing your top products/in-demand products and of course signage of your brands.
Inside your store, you should create just as much visual interest as the outside. It can take a little effort but creating a customer journey through your store with products and promotional materials, helps a potential customer to visualise their point and where could be next – especially important when targeting smokers looking to quit cigarettes. Using modular units will benefit this style as they allow you to change up the design when necessary.
Having brand sections help the customer browsing experience, especially for those who may already prefer a certain brand. Even within these brand sections, some brands may have their own customer journey within them (moving from disposables to Nic Salts to shortfills, or potentially high nic strength to low nic strength etc). Lacing these areas with promotional content or informational content like posters/leaflets, help to provide a customer with clearer ideas about their purchase.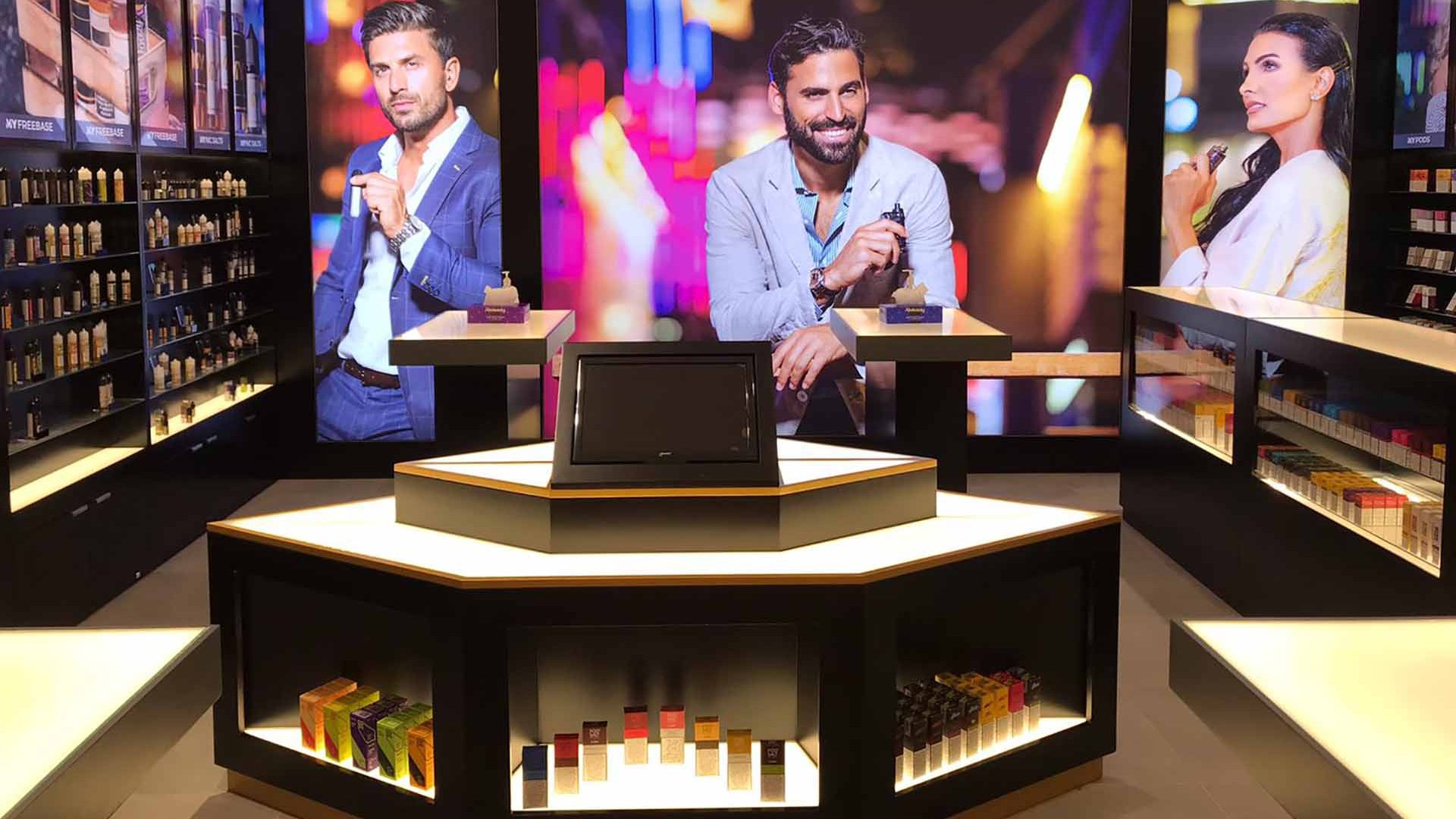 Point of Salt materials (POS)
Using POS throughout your store helps to maximise brand impact and provide vital product information in a clear, concise way. These could be product posters, window powers, counter mats, window vinyl stickers, box displays and more. POS materials are great for influencing a customer's decision to choose a specific brand or product, even simply for curiosity's sake.
Availability
It can seem obvious but having great product availability is an easy way to help increase customer retention. If a customer cannot find the product, they are looking for there is always a good chance they will go elsewhere. Ensuring your product range has good stock levels, especially during peak times, is crucial. These peak times tend to be around vaping promotions such as VApril and Stoptober, plus New Year as smokers begin to make New Year resolutions for quitting.
By making sure you cater for all vapers you are increasing your potential customer range. From first-timers to vaping veterans, having at least the basics for each type of vaper is beneficial. For example, you should aim to stock at least one open system device with refillable tanks, a closed system device which uses pods, and a choice of Freebase and Nicotine Salt E-Liquids.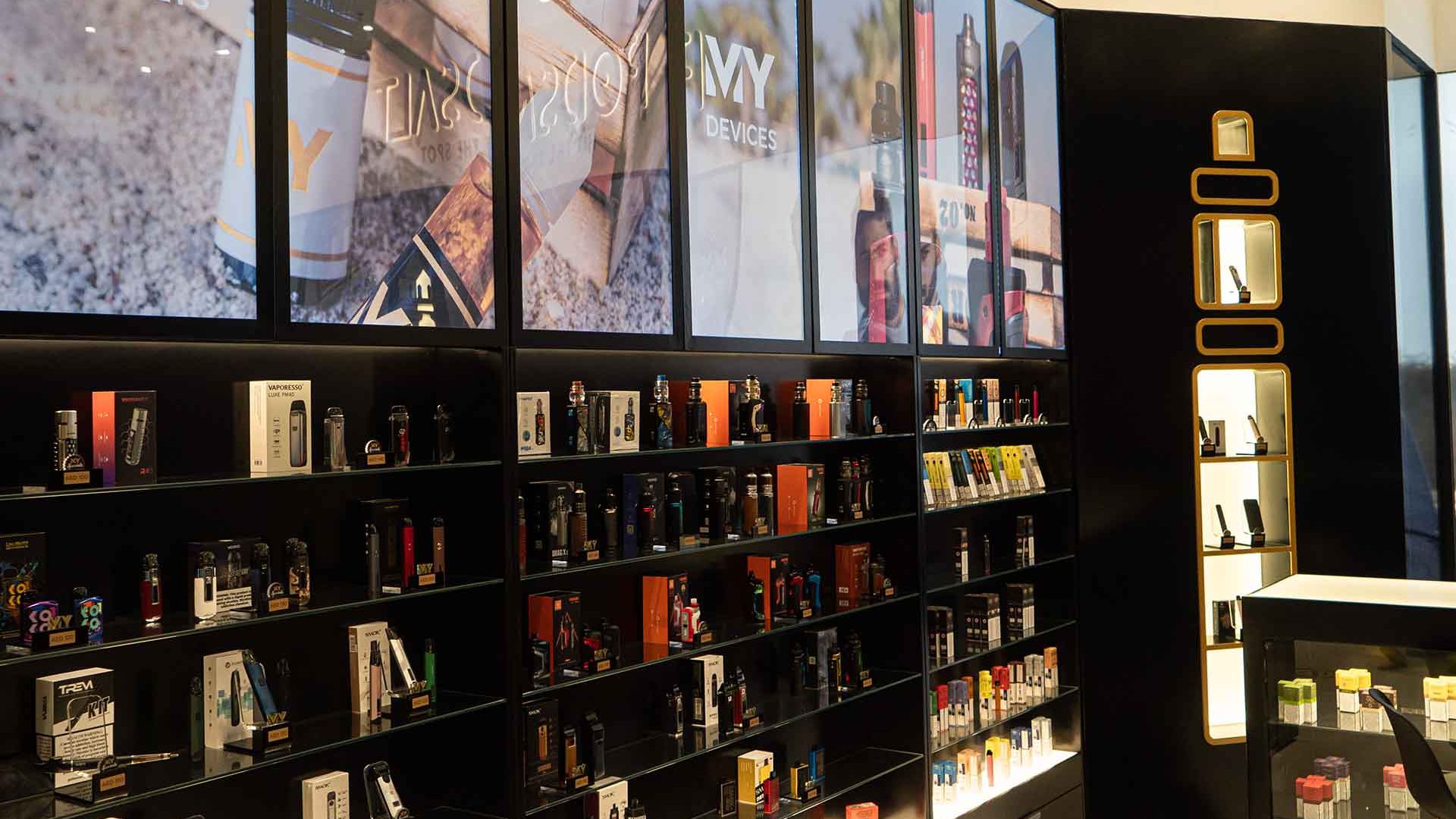 Product Knowledge
There's a good chance that a customer may ask questions about your vaping products or vaping in general. Knowing the answer or being able to point them in the right direction can be crucial for consumers.
Investing in staff training so that your employees have at least a basic understanding of vaping and the products you stock, will help to also provide unique selling points to customers. By being able to answer these questions you help to build customer relations and customer retention.
Stocking disposable devices – yes or no?
With the recent goings-on in the vaping industry, there are some who are starting to question whether it is worth stocking disposable vapes. And the answer isn't nearly as clear-cut as we'd like.
For one, disposable vapes are booming and there's no question about it. They offer a convenient and often cheap way for vapers to get their nicotine hit while on the go – no mess, no kits, and no need to charge or refill. This makes them ideal for newcomers to vaping with little to no knowledge of vaping.
They are also great as an introduction to a brand, with many brands nowadays offering a disposable device as part of their range. Disposables allow consumers to essentially test a brand or flavour before deciding on their go-to.
However, the boom in disposable devices has also risen at the same time as the boom in underage vaping. There is some evidence to suggest that most of these are using disposable devices and some of these under-age users have never smoked either. So perhaps disposables need to be treated with more care than first thought. Perhaps disposables should be treated more like 'taster' products for brands, than true vaping devices?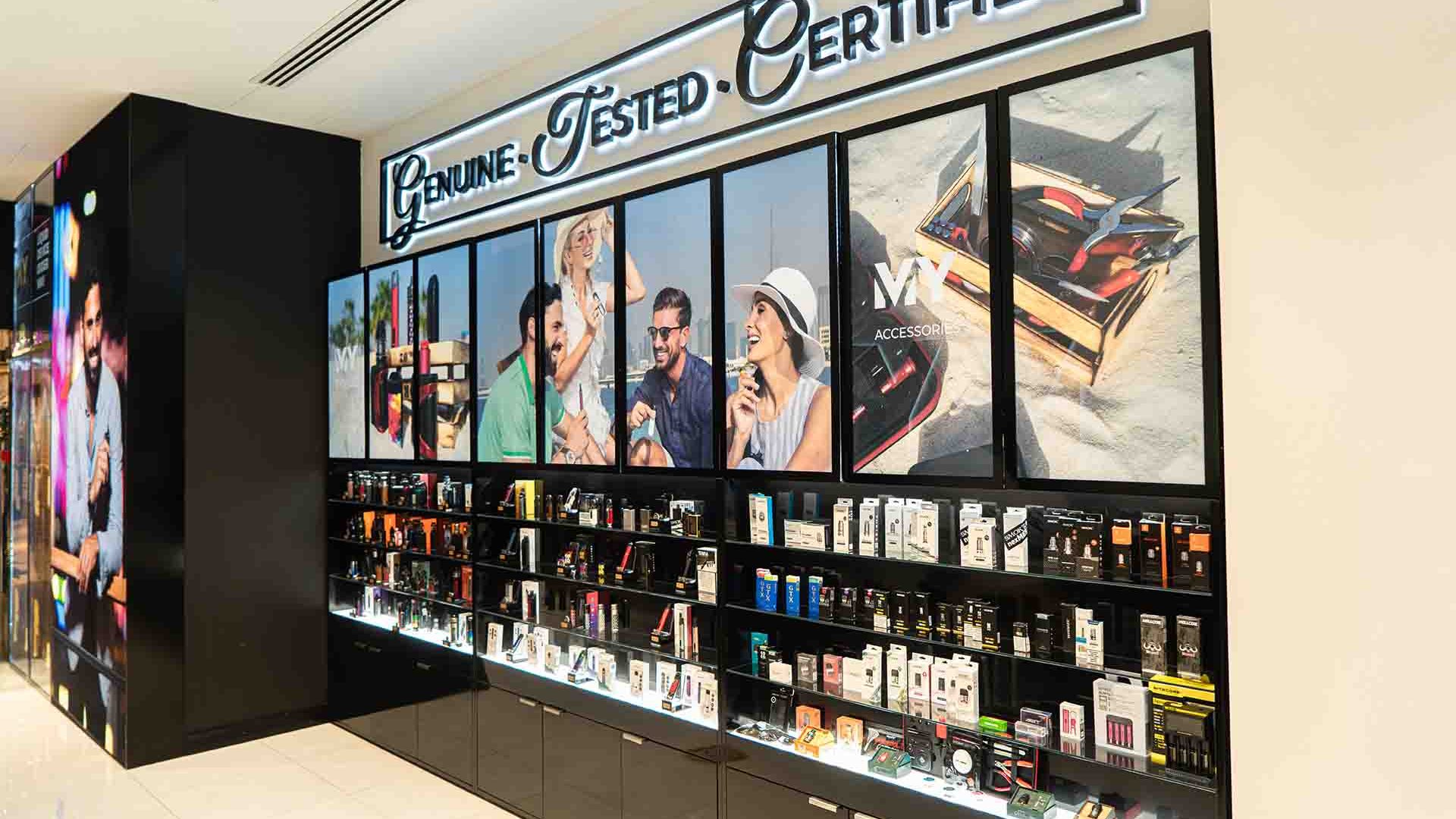 Being a responsible retailer
The key to this is by being a responsible retailer. The news of late has been riddled with recent busts of vape stores or off-licence stores that are stocking illicit and illegal vape products or selling to those under age. This is not to say that all retailers are guilty, in fact, there are many, if not, more stores that are responsible retailers. Unfortunately, the few that do break the mould end up tarnishing the rest.
It is important that as a retailer you ensure that your products are TPD compliant (in the UK, or compliant with your country's regulations), and that you source them from reputable companies. Not only are products that are not TPD-compliant classed as unsafe due to higher nicotine strengths or inclusion of banned ingredients, but fake products are potentially even more harmful.
Making sure you are one of those reputable retailers will allow you to enjoy a profitable vape retail experience and create an environment for your customers where they feel they can get the products and services they need. Create an experience for your customers they cannot find anywhere else, and they won't look anywhere else.