Xyfil offers a range of White Label, OEM and Toll Manufacturing solutions for your E-liquid, CBD and Cosmetic products. Partnering with us will provide you with access to state-of-the-art manufacturing capabilities to create fully bespoke products, giving your business a leading edge in the market.
Original Equipment Manufacturing
Xyfil is an Original Equipment Manufacturer (OEM). Partner with us to create fully bespoke end products and components. Our in-house production services include R&D, Flavour Development, Design, Compliance, Production and Distribution. Individual services can be tailored to your exact specifications, taking your product from concept to reality.
BENEFITS OF OEM



CAREFUL GUARDIANS OF YOUR BRAND EQUITY
Are you looking for a co-packer for your line of E-liquids? At Xyfil, we offer reliable co-packing services. Our production warehouse is fully equipped to allow us to fulfil your bottling, filling and labelling requirements whilst ensuring TPD compliance, quality and safety.


Protecting your brand and recipe is of utmost importance to us and so we always follow strict procedures to ensure that your brand equity remains protected.

We also understand the value of consistency and zero-error rates. Mistakes can not only be costly in raw materials.

Everything within the co-packing arrangement can be specified at a granular level to suit your needs.
EVERYTHING YOU NEED TO KNOW ABOUT TOLL MANUFACTURING
Xyfil is a Toll Manufacturer. This means we are highly flexible when it comes to your manufacturing arrangement. Our state-of-the-art laboratory and mixing facilities give you a range of options and all aspects of your toll manufacturing arrangement can be specified. This on-demand service allows you to use any one of our services, for example you may only require our bottling and labelling service or compliance services.

On-demand service
We provide an on-demand manufacturing service as and when you require. Take advantage of our facilities to complete your product and use any one of our service options.

Saves you money
Choosing Xyfil means you can use our raw materials, facilities and expertise. No need to invest in your own state-of-the-art technology.

Saves you time
Allow us to manufacture and distribute your products while you can get on with running your business.
IT ALL STARTS WITH AN IDEA
Whether you're new to the market or an established player, all good relationships begin with clear understanding and transparency. Before we start your manufacturing process, we will begin with a discovery meeting. Taking the time up front allows us to deliver the results you want to see, with minimal back-and-forth as we move forwards.

Expert Mixologists
Our dedicated flavour experts are constantly looking out for unique and exciting flavour profiles, mixing fruits, desserts, tobaccos, candy and many more.

Industry Network
We partner with some of the world's best E-liquid flavour houses to provide you with the highest quality flavour concentrates and the most popular flavours on the market.

Award-Winning Flavours
Our in-house flavours have won prestigious awards across the UK, Europe and USA vape industries, including Vape Jam UK 2018.
Production is the moment where your E-liquid vision becomes reality. From our 40,000m2 production facility in the UK, our state of the art laboratory and ISO 7 clean rooms can produce up to 2.5 million E-liquids, CBD products and Personal Care Products every month.
HELPING YOUR BUSINESS GO THE DISTANCE
Our heritage in the industry has ensured we are well-connected with retailers and distributors across the UK, continental Europe and the USA. From our facility you have the option of on-site warehouse storage and we offer logistical support. Xyfil can manage your supply chain through drop-shipping to local retailers and customers across the UK and beyond.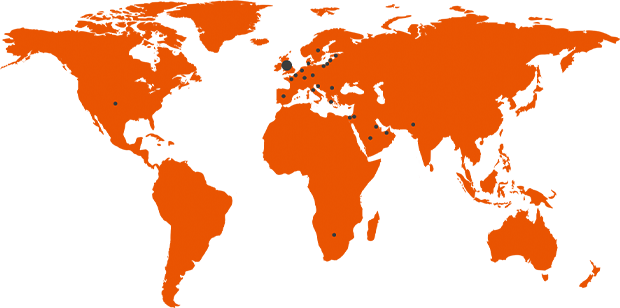 SUBSCRIBE
Subscribe to our newsletter. Join the Xyfil community and get the latest updates and industry news.
We do not send spam emails and do not share personal information with anyone.