E-liquid and CBD product sales margins don't look to be slowing down anytime soon. In fact, some sources predict they're set to climb by at least 20% between now and 2027. Now is the perfect time to get ahead of the curve.
Here at Xyfil we are experts in helping you develop your CBD or E-Liquid product, from initial idea development right through to creation, regulation compliance, and packaging design. The market for E-Liquids is competitive with new brands/products appearing every day. To stand out in this growing market and get ahead you must get creative when developing your next product flavour.
Define Your E-Liquid with Flavour
With so much competition now on the market, offering something that's new but has the staying power to build a loyal fanbase is key. Your product packaging and logo may be enticing to new customers, but what really keeps them coming back is the experience of a great product. Flavours are obviously a big factor in a customer's choice when picking their E-Liquid or CBD vape. So whether you are looking to bring a new variation to an existing, popular flavour, or a completely new experience, research is key. Much research has found that fruit flavours rank highly amongst most vapers, albeit only by a little more. This doesn't mean that other flavours such as menthol, desserts, drinks and tobacco should be ignored, it means there's room for improvement which very well could be your next venture!
Let us lead you through the best route for flavour development.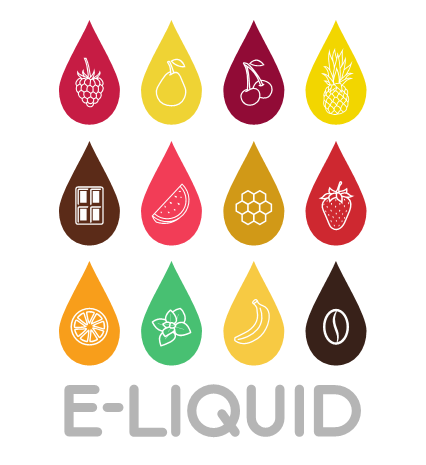 E-Liquid Essentials: Safety Regulations
First things first, ensure your flavour producers are safe, regulated, and reliable. Not only is this an essential for sale in store or online across the UK and European Union, it ensures safety and consistency in your product, and builds trust in your customer base.
Our ISO 7 Laboratory testing at Xyfil meets the highest standards of compliance, meeting full Tobacco Products Directive (TPD), toxicology and safety analysis requirements. Alongside stringent testing and safety measures and a dedicated, expert team of scientists, we maintain full traceability of all of our products. Throughout the production process, we closely monitor the quality and safety of our product, through employee traceability reports, raw material sample collections, and comprehensive recording of ingredients and product processes.
Working with Xyfil means working with an industry leading team you can trust. When you're trying to get ahead of the competition, make sure your production is as straightforward as possible and save yourself the stress. We've got you covered.
Creating A Bestselling Flavour
Flavour development starts with focusing on your base taste. How are you going to create this, and what combination is key? Working with our dedicated team of flavour experts is central to developing a top selling CBD or E-Liquid product, with a flavour that sells.
Our flavour ranges are some of the broadest on the market – from apple and cherry menthol to blueberry ice, Cuban Crème and caramel latte. Our in-house research and development teams work consistently to explore and develop new flavour bases and combinations based on the latest scientific findings and insider market research. Whether you already know your exact flavour or have an idea on the taste you wish to create, Xyfil will help your dream become a reality.
Alongside a diverse and inspiring range of flavours to choose from, our cannabidiol is sustainably sourced from a premium, award-winning supplier. We also offer 100% organic CBD Isolate, full-spectrum CBD, MCT oil and flavoured terpenes as needed.
How We Keep Your Flavour Safe
Confidentiality you can trust is essential to successful white label manufacturing. Setting your flavour, branding, and product marketing in stone will ensure your success over your competitors. We're proud to say our infrastructure, processes, and working systems are all centred around a secure protection of intellectual property and full confidentiality for all projects. Alongside compiling non-disclosure agreements (NDAs) as standard, we also include data masking measures such as advanced encryption and pseudonym systems. These methods ensure your product and specific flavour profiles are kept strictly between you and the dedicated project team in question.
So, What Next?
Drop us a message to get your product journey underway – it's going to be a bestseller; we can already tell.