In recent weeks, Xyfil has initiated a charitable Outreach Programme in response to the current coronavirus crisis. The campaign aims to deliver essential hand sanitiser supplies to organisations on the frontline and the key workers that desperately need protection.
The Outreach Programme targets a range of hospitals and charities across the North West that are struggling to meet the logistical demands of the crisis. Our employees have been working alongside NHS staff in Merseyside and the Lancashire based charity Tender Nursing Care to donate over 700 bottles of alcohol-based hand sanitiser.
Xyfil has dedicated increasing production capacity, now standing at 80%, to the manufacture of hand sanitisers to support growing demand. At over 50,000 bottles every day, we are proud to donate whatever we can to help those on the frontline and protect the most vulnerable.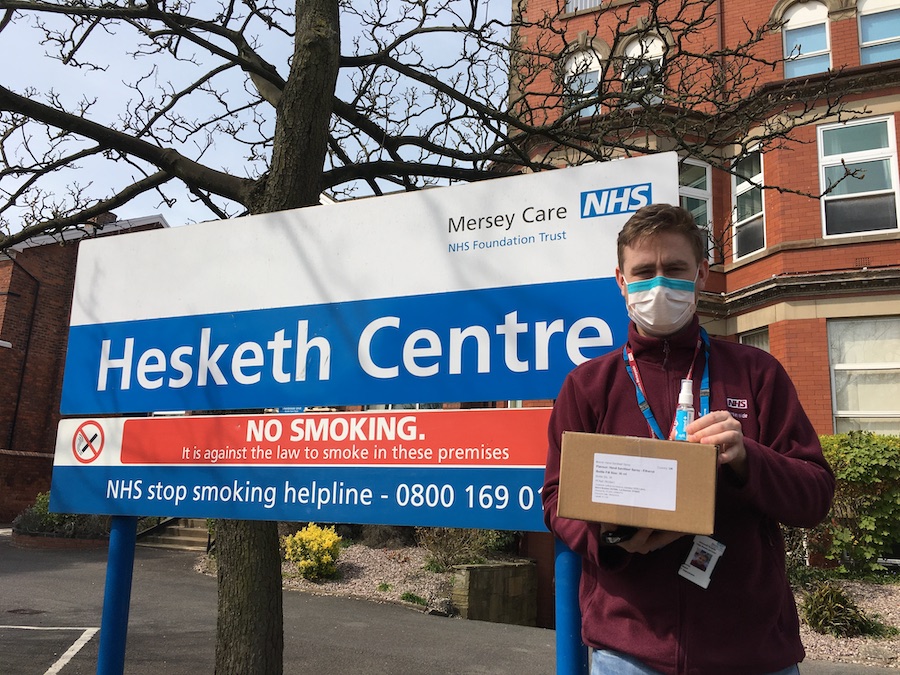 Tender Nursing Care is a local charity in central Lancashire dedicated to providing overnight nursing and care for severely sick people in their own homes free of charge.
Theresa Swan, a volunteer for the charity, commented on Xyfil's Outreach Programme:
"This donation of hand sanitiser is of immense help to our staff of nurses and healthcare support workers who are working in the community with people who are very ill."
Xyfil also delivered a supply of hand sanitiser to four NHS hospitals in Southport and Liverpool under the Mersey Care Foundation Trust.
If your organisation is in desperate need to hand sanitiser to help save lives, please get in touch with us on 01772 888 778 and we will do our best to assist you.